Eyelash Extensions > Remover
Best Eyelash Extensions Glue Remover
Get your hands on these specially formulated Eyelash Extensions glue removers for eyelash extensions that are safe and harmless to the natural lashes. At Ashta Europe we provide a wide range of glue remover that is available in cream, gel and liquid forms in bottles ranging from 15 ml to 20 ml. the glue remover that we offer here at our online store is safe and perfect for anyone who wishes to remove eyelash extensions without any hassle. These excellent quality Eyelash extensions glue removers, which are formulated strong enough to dissolve the glue bond easily and effortlessly, perfectly take off the eyelashes in no time without causing any harm to you're eyes or damaging the natural lashes.
As suppliers, we know how important it is for professionals to find a safe way to remove eyelash glue. Having glue remover in the beauty salon is a must for every lash professional. We suggest you to personally check our collection of removers online to learn more about them and purchase the ones that best fit your requirement.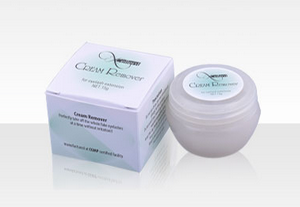 Art.nr: E-100
Excellent Glue Cream Remover
Excellent Cream remover perfectly takes off whole fake eyelashes at a time without irritation.
Put eye patches under the eyes.
Apply Excellent Cream Remover on the lashes. (leave 1mm from eyelash roots) Wait a few minutes while adhesive dissolves. Take off fake lashes using cotton swab or tweezers. Clean up the lashes using wet Cotton Pad.
15ml
Price:
14.00 €
(Excl. VAT)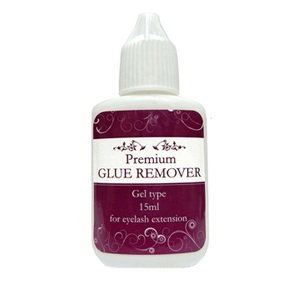 Art.nr: E-102
Premium Eyelash Extensions Glue Remover (Gel type)
This Gel Remover removes false extension eyelash from the natural eyelashes easily without any damages.
Good for sensitive eyes.
It is recommended to be in sitting position during the removal process. Keep it away from the eyes. After removing the false lashes wash your eyes with the clean water.
15ml
Price:
13.00 €
(Excl. VAT)
BACK TO TOP