Tattoo > Power Supply
Good quality digital power supply units for smooth tattoo machine run
Looking for brand new tattoo power supply system for your professional studio? Well there are tons of power supply systems that you can select to use. Every power supply system offers the same thing, a controlled flow of electricity from the attached system to the tattoo machine. This enables a much quicker process of tattooing than that done by hand. We at Ashta Europe have a good collection of tattoo power supply that fits your budget and requirement. These power supplies sourced from reputed manufacturers to provide you tattoo power supply units at affordable price. Our Heat dissipation good, and environment friendly tattoo power supply delivers good power to the machine it connected to. Units come in a full range of larger digital tattoo power supplies, that comes with clip cords, power cords and foot pedals.
Tattoo machines can't work without good power supply. However, tattoo power supply unit have all the features required to operate your tattoo machine easily without any hassle. With high-quality tattoo power supplies, you can focus on your works of art without having to worry about your tattoo machines functionality. We ensure our power supply provides enough electricity to your machine for it to run smoothly. Ranging from digital LCD tattoo power supplies to LED power supplies and rechargeable wireless power supplies, we have a wide variant of collection for you to select from. Using power supply ensures professional artists like you are able to work without any problem at your studio.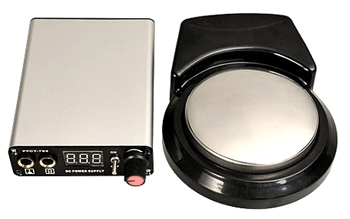 Art.nr: TPS13
Rechargeable Power Supply with Wireless Foot pedal
Professional foot pedal is crafted in heavy duty, polished stainless steel and features a non-slip rubber pad for comfort. Large 360 degree pedal has continuous mode- tap on and tap off function.
The rechargeable battery in the power supply unit provides constant power, even without power outlet. The foot pedal uses a 9v alkaline battery and it can be plugged in if the battery runs out.
*Lasts for 8 hours
* Input AC: 100V-240V,
* Output: 1-16V
* Wireless range aprox. 50 meters.
Includes:
Rechargeable Power Supply
Wireless Foot Pedal
Power Cord
Price:
120.00 €
(Excl. VAT)
Art.nr: TPS02
Hurricane-2 Power Supply
Hurricane Power Supply is designed to be mounted to a work surface using universal mount design. Mount is supplied with magnets and allow you to mount on top or either side of work surface. Magnets can be removed for screw mounting
* Fully digital microprocessor control
* 2.3 amp built in overload protection
* User selectable resolution .1, .2, or .5 volt increments
* Time of day
* Stop-Watch
* Liner/ Shader presets now with 2 machine or 4 machine memory modes.
* Momentary (conventional) or Maintained (push on push off) foot switch modes. Easy one button toggle
* Nonvolatile memory (holds time and presets even when power is removed
* Wireless foot switch ready (not included)
* Excepts standard clip cord and foot pedal connections
* Volts, Amps, Speed (hz), Duty Cycle (%), and STL.
* Precision regulated set point voltage 0-18V DC
* Universal input 110-240vac 50/60hz
* Power supply includes one universal mount
Price:
140.00 €
(Excl. VAT)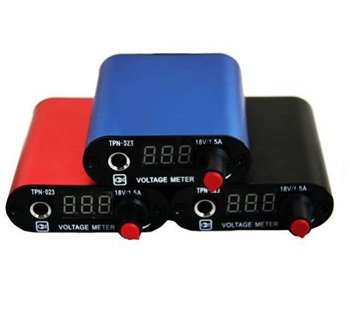 Art.nr: TPS07
Mini LED Tattoo Power Supply
This Mini LED tattoo power Supply in a small Aluminum shell is light and solid in size of cigar case.Made with elite technique.
It is applicable for all kinds of tattoo machine and a perfect tool for tattooist.
Input Volt: 100-240Vac 50/60Hz
Input Volt Range: 90 264Vac 50/60Hz
Input Current: 1.5A max
Output Volt Range: 0-18Vdc 2%(can be set as need within the range
Output Current: 1.5A (max)
Size: L10cm x W7.0cm x H2.5cm
Weight: 150g
Color: Blue, Black, Red
Option
Price/pcs
Qty.
1 pcs
Red
59.50
Blue
59.50
Black
59.50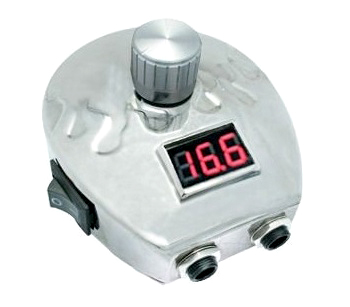 Art.nr: TPS08
Mini LED Tattoo Power Supply
It is applicable for all kinds of tattoo machine and a perfect as travel or stationary tool for tattooist.
Input Voltage: AC 100-240V
Output Voltage: 0-18 VDC, adjustable
Output Frequency: 30/60HZ
Current: 2A
Heat dissipation good, and
environment friendly.
The power supply comes with power lead,clip cord,foot pedal
Net Weight: 270g
Price:
79.50 €
(Excl. VAT)
BACK TO TOP