Sterilization > Distilled water machine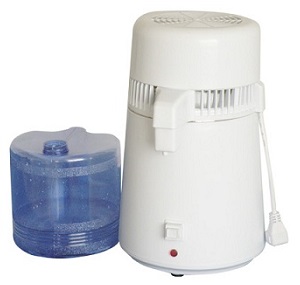 Art.nr: ICS07
Distilled water machine
High-grade distilled water machine for Tattoo Studios, Beauty Salons & Home use.
Autoclave must adopt distilled water as operation medium. The distiller ensures that water quality is ideal for the proper functioning of the Autoclave and extends life of the sterilizer.
Not distilled water contains minerals that can cause failures in the piping system and the set of sensors and other internal weaknesses that reduce the life of the Autoclave.
Intelligent control of temperature and an advanced system of condensation, considerably reducing the consumption of electricity getting distilled water at the lowest possible cost.
Distilled water capacity: 1.5L/h
Inside dimensions: 180-200mm
Outside dimensions: 290-290-390mm
Weight: 3.5kg
Material: stainless steel rolling chip condenser outlet pipe on the inner shell of stainless steel 304 material modification (PP) buckets PETG (246 0C) (C) filter material is activated carbon, natural coconut shell material.
Price:
290.00 €
(Excl. VAT)