Skin & Body > Body > Healing cream
Antiseptic Healing Cream- Which to Buy?
Which body product is the best treatment for problematic, wounded skin? When your skin is healthy, it looks fresh and luminous even without makeup, and when it's damaged even after applying layers of makeup, it will make a little change. Having healthy body and skin is the result of both of outer and inner treatment. Having a unhealthy skin can affect your esteem. It makes you feel unconfident about your look and appearance. Therefore, get rid of your skin trouble by using body care products to restore a lose part of your esteem. In market you will find overwhelming range of body care creams in which it is difficult to select the one that is actually works for you.
Here at Ashta Europe we have enlisted a range of healing creams that are chemical free and are trustable. You can browse further under this category to come across different type so healing creams, usage and their benefits. These products are certified and are available at very affordable prices.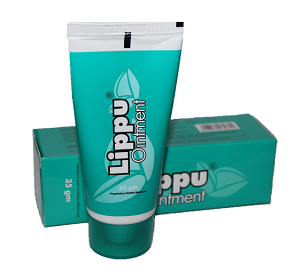 Art.nr: SAC001
Lippu Ointment
Lippu ointment has Pongamia glabra as the active ingredient along with Oleum Cocos nucifera presented ointment base.
Perfect to use as Tattoo aftercare.
Improved moistening of the skin, solution to dry skin and associated itching. The natural healing process of Tattoo leaves skin elastic and smooth.
Apply topically twice or thrice a day.
Showed amazing result when used for Permanent Make up and Body Tattoo aftercare.
35g
Option
Price/pcs
Price/pcs
Price/pcs
Qty.
1 pcs
3+
6+
Lippu
10.00
9.00
8.00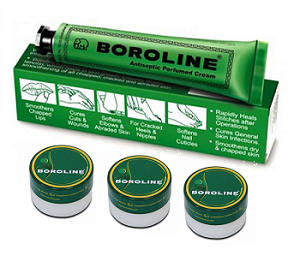 Art.nr: SAC002
Boroline Antiseptic Ayurvedic Cream
Special Antiseptic properties of Boroline fights germs. Works wonders to cure cuts & wounds, general skin infections and heal post-operative stitches.
Proven wonderful Tattoo aftercare product with smooth healing result.
Fit both for Permanent makeup and Body Tattoo aftercare.
One of most used cream!
Available in 10g or 20g
Option
Price/pcs
Price/pcs
Price/pcs
Qty.
1 pcs
3+
6+
20g
11.20
10.00
8.80
10g
7.00
6.00
5.00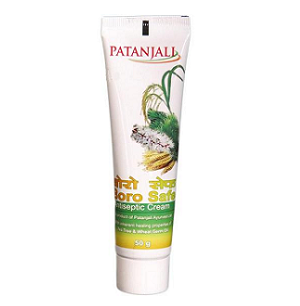 Art.nr: SAC003
Boro Safe Herbal Antiseptic Cream
Patanjali Boro safe is a natural antiseptic cream with inherent healing properties of Tea Tree and Wheat Germ Oil. It is a natural antiseptic cream that helps in quick healing of wounds without causing any side effects. The natural herbs found in this cream stop the growth of bacteria, stops bleeding, gives relief from pain and swelling, providing cooling and calming effect on your skin. It helps in rejuvenation of skin cells and gives you soft and smooth skin naturally.
Patanjali Boro safe cream showed wonderful result when used as Tattoo aftercare product. Prevents from building of the scars and scabs, supports quick healing, and protects colours of your tattoo leaving your skin soft and smooth.
Fit both for Permanent MakeUp and Body Tattoo.
It may also be used for the treatment of skin diseases such as eczema, psoriasis, acne, pimples and dermatitis. It gives relief from itching and burning of the skin.
50g
Option
Price/pcs
Price/pcs
Price/pcs
Qty.
1 pcs
3+
6+
Boro Safe
10.80
8.80
7.20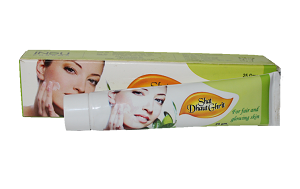 Art.nr: SAC004
Shat Dhaut Ghrit- Ayurvedic cream
This Ayurvedic cream made of purified smelted butter (Ghee) with added extract of turmeric, which is known as wonderful healing agent.
One of our Tattoo aftercare favourites. Absolute natural healing process by 100% natural product.
No scent is added. Cream has original ghee smell.
25g
Option
Price/pcs
Price/pcs
Price/pcs
Qty.
1 pcs
3+
6+
Shat Dhaut
120.00
100.00
90.00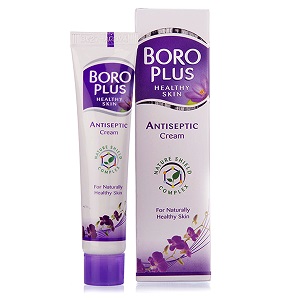 Art.nr: SAC005
BoroPlus Antiseptic Cream
Perfect healing ointment for Tattoo and Permanent Makeup.
Preventive, curative and healing Ayurvedic ointment for dry skin, cuts, scratches, minor burns, wounds, cold sores, chapped skin, furuncle, impetigo and intertrigo.
Millions of users believe in BoroPlus, as it stands for an indelible picture of trust and care in the hearts of the consumers. The product offers unique blends of herbal actives and natural oil extracts in an advanced formulation providing one's skin the perfect care it needs. Largely used as an antiseptic cream, for smooth and beautiful skin, lips, elbows and feet.
Available in two Packages: 40ml and 20ml
Option
Price/pcs
Price/pcs
Price/pcs
Qty.
1 pcs
3+
6+
40ml
12.80
11.60
10.00
20ml
8.40
7.20
6.40
BACK TO TOP