Skin & Body > Face > Eyes
Make your eye and lips nourished with our products
The skin around your eyes is more soft and sensitive, and required proper care to deal with it's specific needs: dark circles, crow's feet, bags and much more. Llips and eye areas are very delicate and they need everyday care to save our skin from the damage caused by sun exposure, dust, ageing and use of chemical-rich products.
Thus, it is essential that we should choose our lips and eye care products of good quality to nourish and cleanse the delicate parts of the body. Products available at our store are medically tested, they are also dermatologically recommended for great results.
Browse under this category to know in detail about each product and purchase the one that suits to your need.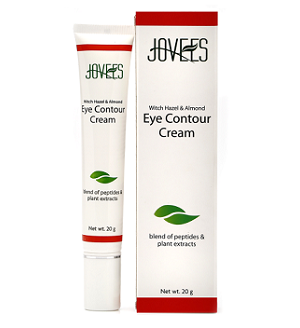 Art.nr: SEL001
Eye Contour Cream
The perfect blend of peptides, plant derivatives, herbs that shall help rehydrate, nourish the skin under eyes, help minimize and remove dark circles, puffiness under the eyes.
Active ingredients:
Witch Hazel ext., Almond, Rose ext., Carrot oil, Apricot oil, Nutmeg oil, Lemon ext.,Aloe Vera ext.
20g
Price:
13.00 €
(Excl. VAT)
BACK TO TOP