Eyelash/eyebrow care > Hot Brush Eyelash Curler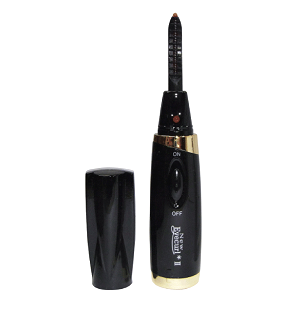 Art.nr: E-182
Hot Brush Eyelash Curler
Revolutionary new forming device. Easily gives a longer lasting curl while smoothing mascara and separating lashes. Safe, long lasting and no more damage to your lashes. Stops pulling and pinching, no more pain or destruction of your lashes.
Curls the eyelashes up with the heated coil generated by using one battery (1,5V AA)
Low battery warning through LED Lamp and Auto temperature control by custom I/C.
Good for sale to your customer!
Price:
17.00 €
(Excl. VAT)