Skin & Body > Body
Body care products at Ashta Europe
At Ashta Europe you will find the chemical free body healing creams and body oils including; Scalp Massage Brush, Krack- Heel Repair cream, Aromatic Balm Massage for Headache, Lippu Ointment, Boroline Antiseptic Ayurvedic Cream, Shat Dhaut Ghrit- Ayurvedic cream, BoroPlus Antiseptic Cream and so on. These are all made from natural ingredients.
Having healthy skin and body is the result of inner and outer treatment.
Therefore, if you want to get rid of severe headaches use natural care products to feel better without causing other health issues. When you look for body care products in market, you may get overwhelmed by the assortment of products. Thus, we have selected the effective healing creams, tested and approved by the professional in the industry.
Browse this category to know more about listed product's benefits and their usage.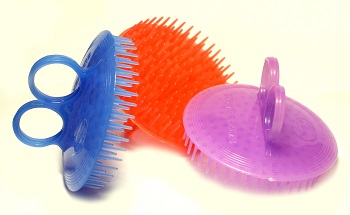 Art.nr: SC03
Scalp Massage Brush
Brush massager ideal for gentle scalp massage during
shampooing and smooth distributing of care product in the hair.
Price:
3.60 €
(Excl. VAT)
BACK TO TOP