Tattoo > Machine Parts > Armatur Bar & Spring
Armature bars and springs for your professional tattoo machine
Armature Bar system are machine parts that ensures consistency in spring angle of deflection and eliminates the possibility of spring bending. It facilitates changing to thicker or thinner springs quickly and accurately and is known to maximizes spring performance and exerts exact front and back spring pressure on the contact points of the machine. Ashta Europe offers a range of Armature Bars which includes slotted armature bars, standard armature bars, long armature bar as well as tattoo machine spring sets of varying lengths and material.
Armature bar and spring system makes changing your tattoo machines tuning easy. So, no more guess work while bending springs or installing parts like o-rings. Just consistent and predictable changes with each consecutive spring or armature bar change.
We, at Ashta Europe strive to source the best products and accessories to supply them to our clients at reasonable prices. With our time-tested products, these are sure to be your favourites. Purchase our conventional armature bar and spring sets for adjustment of the angle of deflection on both the front and back springs and customize each application without any hassle.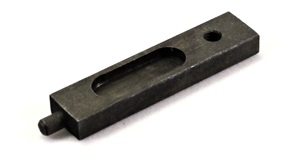 Art.nr: TMPA01
Slotted Armature Bar
Wide: 10mm
Length: 42mm
Overall length: 46mm
Thickness ( on the thickest point: 5mm
Material: Low carbon steel, Black Oxide finish
Price for 1 pc
Price:
5.20 €
(Excl. VAT)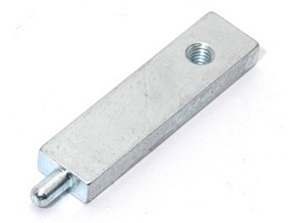 Art.nr: TMP29
Standard Armature Bar
Wide: 10mm
Length: 37mm
Overall length: 44mm
Thickness: 5mm
Material: Carbon Steel
Price for 1 pc
Price:
3.50 €
(Excl. VAT)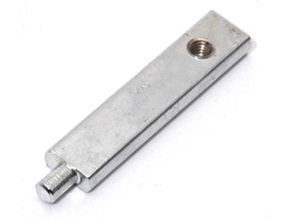 Art.nr: TMP30
Long Armature Bar
Wide: 10mm
Length: 39mm
Overall length: 45mm
Thickness: 5mm
Price for 1pc
Price:
5.50 €
(Excl. VAT)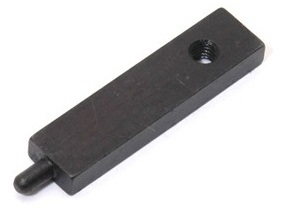 Art.nr: TMP31
Standard Armature Bar
Wide: 10mm
Length: 37mm
Overall length: 44mm
Thick: 5mm
Material: Low carbon steel, black oxide finish
Price for 1 pc
Price:
4.00 €
(Excl. VAT)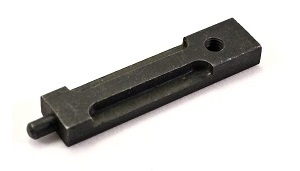 Art.nr: TMP32
Slotted Armature Bar
Wide: 10mm
Length: 42mm
Overall length: 46mm
Thickness ( on the thickest point: 5mm
Material: Iron, Black Oxide finish
Price for 1pc
Price:
6.50 €
(Excl. VAT)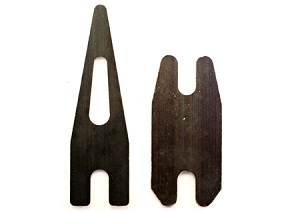 Art.nr: TMPA02
Tattoo Machine Springs
Back Spring:
Length: 34mm
Width: 16mm
Front Spring:
Length: 45mm
Width: 13mm (at the widest point)
Width: 4mm (at the tip)
Material: High Carbon Steel
1pc spring/bag
Option
Price/pcs
Qty.
1 pcs
Back Spring
3.60
Front Spring
3.20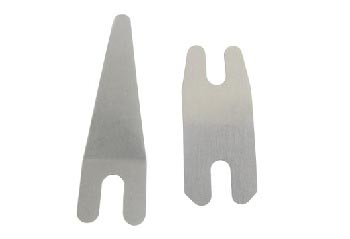 Art.nr: TMP34
Tattoo Machine Springs
Back Spring:
Length: 35mm
Width: 13mm
Front Spring:
Length: 38mm
Width: 12mm (at the widest point)
Width: 4mm (at the tip)
Material: Stainless Steel
1pc spring/bag
Option
Price/pcs
Qty.
1 pcs
Back
2.00
Front
2.00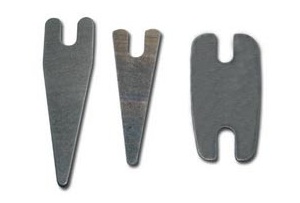 Art.nr: TMP35
Tattoo Machine Springs Set
Back Spring Length: 32mm; Width: (17mm at the widest point)
Front Spring Liner- Length: 35mm; Width: 12mm (at the widest point); Width: 2mm (at the tip)
Front Spring Shader-Length: 43mm; Width: 12mm (at the widest point); Width: 2mm (at the tip)
Material: Carbon Steel
1set/bag
Price:
5.50 €
(Excl. VAT)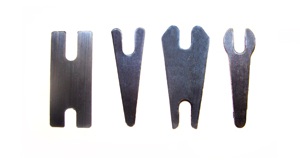 Art.nr: TMP36
Tattoo Machine Liner Springs Set
Back Spring I Length: 32mm; Width: 14mm
Back Spring II Length: 34mm; Width: 15mm/8mm
Front Spring I Length: 32mm; Width: 10mm (at the widest point); Width: 4mm (at the tip)
Front Spring II Length: 32mm; Width: 11mm (at the widest point); Width: 3mm (at the tip)
Material: Carbon Steel
1set/bag
Price:
5.50 €
(Excl. VAT)
BACK TO TOP