Pain control & After Care > Super Numb cream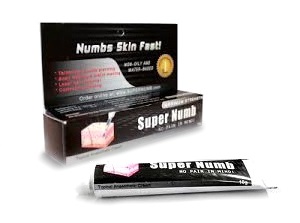 Art.nr: P-156
Super Numb cream
Super Numb cream is designed specifically to relieve the pain and discomfort experienced during tattooing, Permanent makeup, piercing, laser removal of tattoo or waxing.
Non-oily, water-based.
Clean the area to be treated with soap and water. Dry completely.
1. Apply a 2-3mm layer of cream to the area.
2. Cover it with saran wrap or cling film for at least 30-60min.
3. Leave the plastic wrap on until it is removed by the professional before the procedure.
10ml/tube
Price:
15.00 €
(Excl. VAT)