Tattoo > Pain control & After Care
Care & aftercare products for tattooed skin
Being a part of this industry, we all know that after getting a new tattoo one needs to use some good tattoo aftercare products that will protect the tattoo and also keep their skin healthy. We at Ashta Europe offer a number of solutions to choose from. Using after care creams can help your clients take care of their skin and tattoo easily. We offer products which are preventive, curative and healing ointments that is designed to relieve the pain and discomfort experienced after Tattooing process..
Applicable for any skin type these after care ointments are safe to be used for procedures like tattooing and piercing. These Ointments are skin care solution that are designed and created for natural skin recovery process. To heal the area you want to treat, you simply apply a thin layer of it to that specific area. These products Show amazing result when used for permanent makeup and Body Tattoo aftercare that helps skin recover naturally. This is what makes these products such great solution for treating your skin after getting a tattoo. Go through our product page to learn more on these products and purchase them for your inventory to provide your client's after the procedure.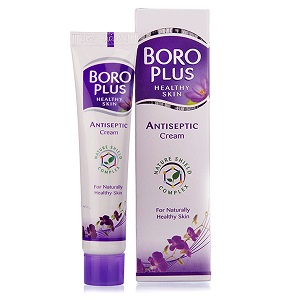 Art.nr: P-85
BoroPlus Antiseptic Cream
Perfect healing ointment for Tattoo and Permanent Makeup.
Preventive, curative and healing Ayurvedic ointment for dry skin, cuts, scratches, minor burns, wounds, cold sores, chapped skin, furuncle, impetigo and intertrigo.
Millions of users believe in BoroPlus, as it stands for an indelible picture of trust and care in the hearts of the consumers. The product offers unique blends of herbal actives and natural oil extracts in an advanced formulation providing one's skin the perfect care it needs. Largely used as an antiseptic cream, for smooth and beautiful skin, lips, elbows and feet.
Available in two Packages: 40ml and 20ml
Option
Price/pcs
Price/pcs
Price/pcs
Qty.
1 pcs
3+
6+
20ml
6.00
5.00
4.00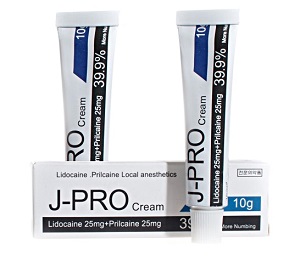 Art.nr: P-155
J-PRO cream
J-PRO cream is designed to relieve the pain and discomfort experienced during Tattooing, Permanent makeup, Piercing, Laser removal of tattoo or waxing.
Non-oily, water-based.
10ml/tube
Price:
17.00 €
(Excl. VAT)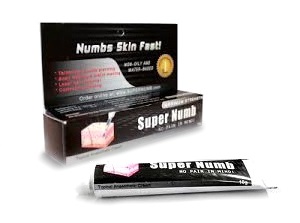 Art.nr: P-156
Super Numb cream
Super Numb cream is designed specifically to relieve the pain and discomfort experienced during tattooing, Permanent makeup, piercing, laser removal of tattoo or waxing.
Non-oily, water-based.
Clean the area to be treated with soap and water. Dry completely.
1. Apply a 2-3mm layer of cream to the area.
2. Cover it with saran wrap or cling film for at least 30-60min.
3. Leave the plastic wrap on until it is removed by the professional before the procedure.
10ml/tube
Price:
17.00 €
(Excl. VAT)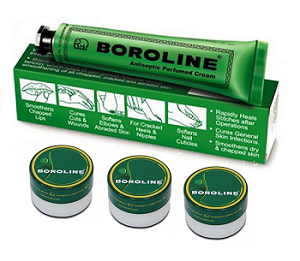 Art.nr: P-84
Boroline Antiseptic Ayurvedic Cream
Special Antiseptic properties of Boroline fights germs. Works wonders to cure cuts & wounds, general skin infections and heal post-operative stitches.
Proven wonderful Tattoo aftercare product with smooth healing result.
Fit both for Permanent makeup and Body Tattoo aftercare.
One of the most used creams!
Available in 10g or 20g
Option
Price/pcs
Price/pcs
Price/pcs
Qty.
1 pcs
3+
6+
6g
5.00
4.00
3.00
BACK TO TOP