Advertising > Advertising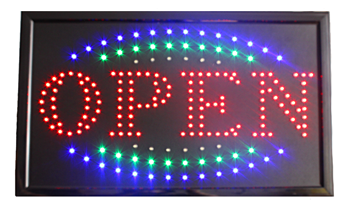 Art.nr: AA05
"Open" Sign
3 Colors Large Animated Motion LED "Open" Sign.
Size: 55x33cm
Price:
45.00 €
(Excl. VAT)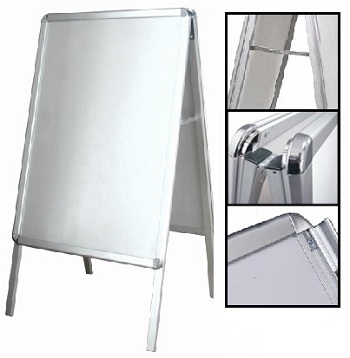 Art.nr: AA01
Double Sided Poster Frame
A- Frame Poster Stand for outdoor and indoor use.
All four edges feature the snap open capability that allows you to easily change images. Two acrylic covers (included) to help protect your posters from dust and damage.
Frame is made of durable aluminum.
Image area: 65cm x 85cm
Double sided
Price:
107.00 €
(Excl. VAT)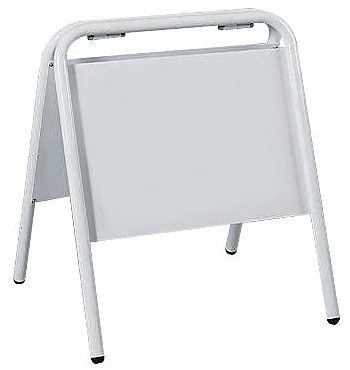 Art.nr: AA02
Display Stand
Display stand which can be used for different purposes. Easy to handle. Plate Size: A3 Material: Steel Color: white
Price:
30.00 €
(Excl. VAT)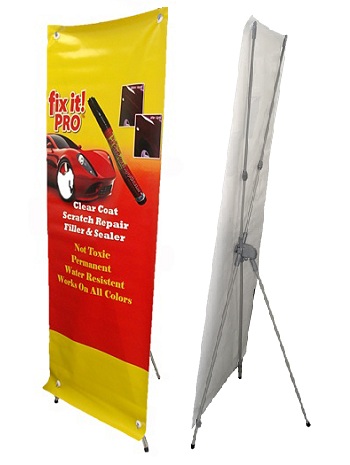 Art.nr: AA03
X-Banner Stand
With hundreds of different styles of banner stands, the X-Banner Stand may be the simplest answer to them all. If you are looking for something that is inexpensive, easy to carry around and fast to set up then the X Banner Stand is what you are looking for. To set up X banner will take less than a few minutes and it disassembles into a compact size where you can conveniently store in a small space. Stable, portable, compact and practical design. X Banner Stand include a traveling bag to go along with. X-Stand can be adjusted for all Banners with size between 50-80cm wide 160-180cm long
Price:
20.00 €
(Excl. VAT)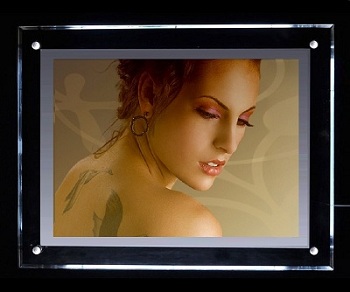 Art.nr: AA04
Advertising crystal LED light box
Single side crystal LED light box adopts 12V supply voltage and LED cold light source that is saves energy: 70-80% power than regular products.
This product is safe and environment-friendly. Low heat, waterproof, explosion-proof.
Ultra slim, with the high quality optical light guide panel and high light brightness LED Light Box makes pictures more dynamic and attractive.
Easy to change images.
Size: A4
Price:
110.00 €
(Excl. VAT)
BACK TO TOP